Republican presidential candidate Ron DeSantis on Trump's latest indictment, criticism of his campaign and the controversial Florida Black history curriculum
Black groups, including the largest Black fraternity announced that they will pull their conventions out of Florida over its "harmful, racist, and insensitive policies against the Black community."
The Alpha Phi Alpha Fraternity General President Dr. Willis, L. Lonzer, III announced on July 26th at a current convention on Thursday the relocation of the Fraternity's 99th General Convention and 119th Anniversary Convention from Orlando, Florida, which was scheduled to take place in 2025.
APAF characterized the new controversial K-12 curriculum for African American history, as erasing "Florida's role in slavery and oppression, declaring that "African Americans who endured slavery benefited from the horrific and torturous institution," and blaming the victims of slavery.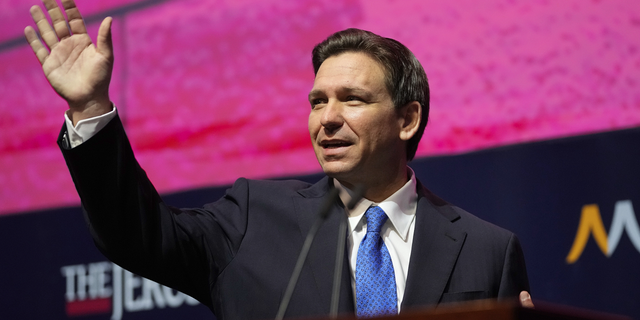 Florida Gov. Ron DeSantis. (AP/Maya Alleruzzo)
APAF made the announcement, on the first day of its 97th General Convention and 117th Anniversary Convention which is currently being held in Dallas, Texas. Per a press release, the fraternity said that the announcement "amplifies" their theme "Strengthening the Brotherhood and Standing for Social Justice."
They also reported that the convention is estimated to bring $4.6 million in "economic impact" for the Sunshine State.
MATT GAETZ CALLS DESANTIS 'THIRSTY' FOR INVITING KAMALA HARRIS TO DISCUSS BLACK HISTORY STANDARDS
"Alpha Phi Alpha Fraternity, Inc. has an unmatched legacy of social justice, advocacy, and leadership for the Black community," said Lonzer.
He went on to say, "In this environment of manufactured division and attacks on the Black community, Alpha Phi Alpha refuses to direct a projected $4.6 million convention economic impact to a place hostile to the communities we serve. Although we are moving our convention from Florida, Alpha Phi Alpha will continue to support the strong advocacy of Alpha Brothers and other advocates fighting against the continued assault on our communities in Florida by Governor Ron DeSantis."
FLORIDA DEPARTMENT OF EDUCATION SLAMS WHITE HOUSE FOR 'PARTISAN AND INACCURATE' CRITICISMS ABOUT BLACK HISTORY
APAF is part of a coalition of groups pushing back against DeSantis' policies. According to FOX 13, other organizations are pulling their conventions out of the state such as the National Society of Black Engineers (NSBE).
APAF, which has had more than 175,000 members join the group since the organization's founding in 1906, did not immediately respond to Fox News Digital's request for comment.
This comes after reportedly 11 organizations including the NAACP penned a letter to the Florida State Board of Education criticizing the new standards. The Florida DOE has even gotten pushback from members of the Biden administration.
The NAACP President & CEO Derrick Johnson released a statement calling the new standards "an attempt to bring our country back to a 19th century America where Black life was not valued, nor our rights protected."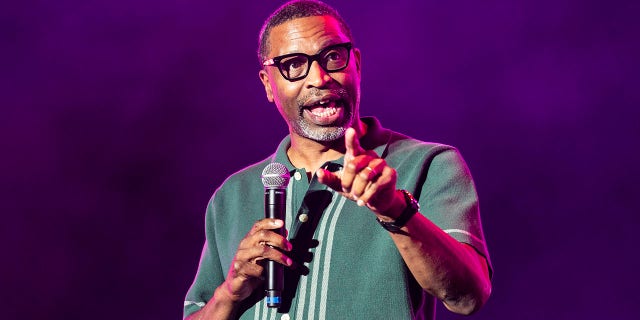 Reportedly 11 organizations including the NAACP penned a letter to the Florida State Board of Education criticizing the new standards. ((Photo by Erika Goldring/Getty Images))
After the standards were made public, the state's largest teachers union, the Florida Education Association (FEA), sent a press release that took aim at DeSantis, calling them a "disservice" to African-Americans.
The Florida DOE sent Fox News Digital a statement in response to the criticisms and said students will learn about the "good, bad, and the ugly."
MEDIA RUNNING WILD WITH KAMALA HARRIS' 'LIE' ON FLORIDA'S BLACK HISTORY EDUCATION, CURRICULUM CO-AUTHOR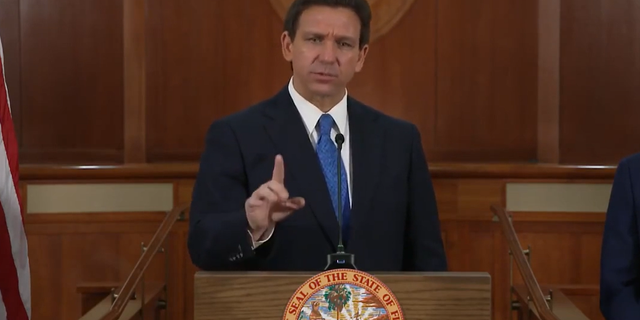 DeSantis speaks at a press conference at the close of Florida's 2023 legislative session.
Florida DOE specifically addressed the accusation that the curriculum about slaves benefiting from slavery.
"There have been questions raised about language within a benchmark clarification of standard SS.68.AA.2.3, which says 'Instruction includes how slaves developed skills which, in some instances, could be applied for their personal benefit," the statement reads. "The intent of this particular benchmark clarification is to show that some slaves developed highly specialized trades from which they benefited. This is factual and well-documented. Some examples include: blacksmiths like Ned Cobb, Henry Blair, Lewis Latimer and John Henry; shoemakers like James Forten, Paul Cuffe and Betty Washington Lewis; fishing and shipping industry workers like Jupiter Hammon, John Chavis, William Whipper and Crispus Attucks; tailors like Elizabeth Keckley, James Thomas and Marietta Carter; and teachers like Betsey Stockton and Booker T. Washington."
"Any attempt to reduce slaves to just victims of oppression fails to recognize their strength, courage, and resiliency during a difficult time in American history. Florida students deserve to learn how slaves took advantage of whatever circumstances they were in to benefit themselves and the community of African descendants," the statement continued.
For more Culture, Media, Education, Opinion, and channel coverage, visit foxnews.com/media.
Joshua Q. Nelson is a reporter for Fox News Digital.
Joshua focuses on politics, education policy ranging from the local to the federal level, and the parental uprising in education.
Joining Fox News Digital in 2019, he previously graduated from Syracuse University with a degree in Political Science and is an alum of the National Journalism Center and the Heritage Foundation's Young Leaders Program.