Anheuser-Busch heir Billy Busch blasted Bud Light over the controversy stemming from its brief partnership with transgender activist Dylan Mulvaney.
Bud Light faced intense criticism after announcing in the spring that it was partnering with Mulvaney in a campaign aimed at inclusiveness that included Mulvaney's face on Bud Light cans. Anheuser-Busch, Bud Light's parent company, lost billions in market value after the partnership.
In an interview with TMZ on Friday, Busch told host Harvey Levin that he believes his ancestors would be disappointed in the Mulvaney ad campaign.
"I think my family — my ancestors would have rolled over in their graves," Busch said. "They believed that transgender, gays, that sort of thing was all a very personal issue. They loved this country because it is a free country and people are allowed to do what they want, but it was never meant to be on a beer can and never meant to be pushed in people's faces."
BUD LIGHT'S ISSUES 'CONNECTING WITH MIDDLE AMERICA' COULD HAVE BEEN AVOIDED, BEER INDUSTRY GURU SAYS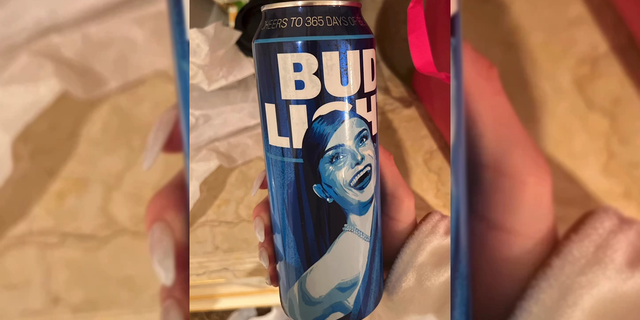 A picture of the commemorative Bud Light can featuring TikTok influencer Dylan Mulvaney. (Dylan Mulvaney/Instagram)
The TMZ host pointed out that the reason behind the ad campaign was inclusiveness, and Busch was asked about his response to the public's reaction to an Instagram post featuring Mulvaney and the can.
"You know, I think people who drink beer, I think they're your common folk. I think they are the blue-collar worker who goes and works hard every single day," Busch said. "The last thing they want pushed down their throat or to be drinking is a beer can with that kind of message on it. I just don't think that's what they're looking for. They want their beer to be truly American, truly patriotic, as it always has been. Truly, America's beer, which Bud Light was and probably isn't any longer."
When pressed on why he does not believe the beer is American anymore, Busch said he does not think the audience drinking beer "is into transgenders … People who drink beer care about wholesome things."
Busch added that he believes beer drinkers are into patriotism and think that "certain things should be kept private."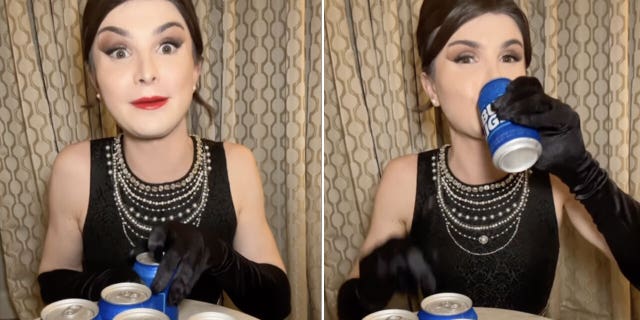 Bud Light sales have plummeted since a promotional partnership with transgender activist Dylan Mulvaney caused widespread backlash. (Instagram)
BUD LIGHT DECLINE 'COULD LAST FOR A WHILE,' CUSTOMERS NOT 'COMING BACK,' EXECS WARN
But Levin responded that he thinks the controversy Bud Light found itself in after the ad campaign was announced was rooted in prejudice against transgender people.
"Absolutely it's prejudice," Levin said. "Look, I remember my dad telling me stories that there were bars in LA that used to have signs that said, 'No dogs, no Jews.' So there's been a history of prejudice in the country. People get over certain things. It's happened to Jews. It's happened to black people. It's happening to gay people, and it's happening to transgender people. So to me, it is absolutely prejudice."
Busch replied, "Well, I just think prejudice against Jews against Black people, those kinds of things are a totally different deal."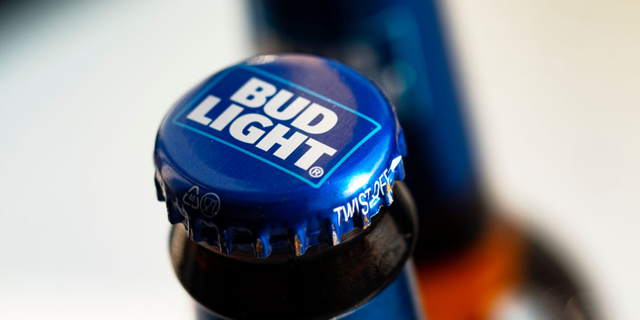 Anheuser-Busch beer heir Billy Busch blasted Bud Light over the controversy stemming from its brief partnership with transgender activist Dylan Mulvaney. (Getty)
CLICK HERE TO GET THE FOX NEWS APP
A second-quarter report from Anheuser-Busch revealed the brewing company's revenue in the U.S. dipped by 10%, which is a loss of $400 million. And its sales in U.S. retailers declined by 14% compared to the previous year.
Anheuser-Busch said in a recent statement that it plans to lay off hundreds of U.S. corporate employees.